fabulous five
Every Monday I am posting five shots from the prior week that I like a lot – the fabulous five. As we were on vacation for almost three weeks without wifi (digital detox) it was quite difficult to pick (only) five shots. We were visiting the Isle of Mull and the Western Islands and totally fell in love with Mull. I did a lot of wildlife shots but also played around a bit with landscape. The below pictures might not be the best shots I took during our time off but they all remind me in a special way of Scotland and this is way I have chosen them.

Wild goats
The first picture shows a wild goat (Capra aegagrus hircus) taken at Carsaig (Isle of Mull, UK) while we were walking towards the famous arches. These goats are truly amazing. From what I have been reading it seems that these guys may are descendants of Neolithic goats. I have expected all kinds of encounters while walking along the shore (we saw golden eagles, black backed gulls , seals and many other animals) but wild goats definitely were not on my list. What an amazing surprise. Unfortunately I was only carrying my 500mm lens with me (for 6h, heavy beast) and was a bit limited in terms of flexibility and composition. We did another large hike a few days later and I left the big lens in the car and only took the 50mm with me and guess what, I would have had amazing wild deer opportunities.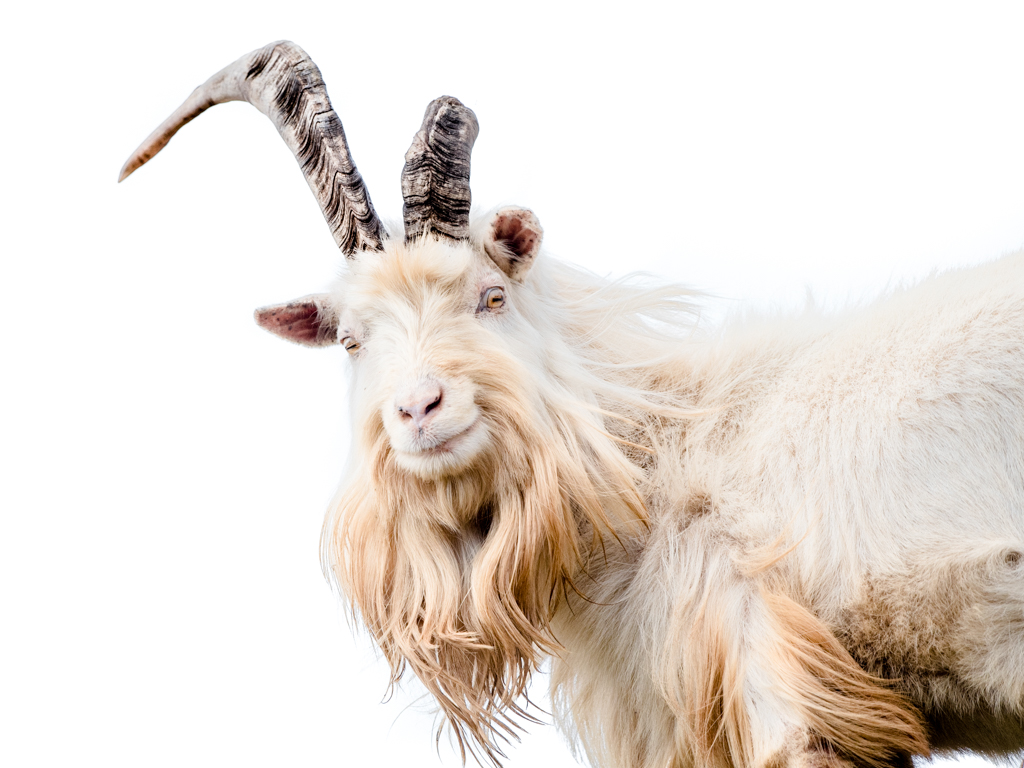 Callanish Standing Stones (Callanish I)
The second picture shows Callanish I on the Western Islands (Lewis). The stone circle dates back to the Neolithic period and has been erected somewhere between 2900 and 2600 BC. My wife and I have been visiting many standing stones (like our favorite one, the Standing Stones of Stennes on Orkney mainland) and stone circles but this one is by far the biggest site. Truly amazing and magical. My wife loves these sites and as an energy and spirit coach she is always planning some visits of spiritual sites like this one.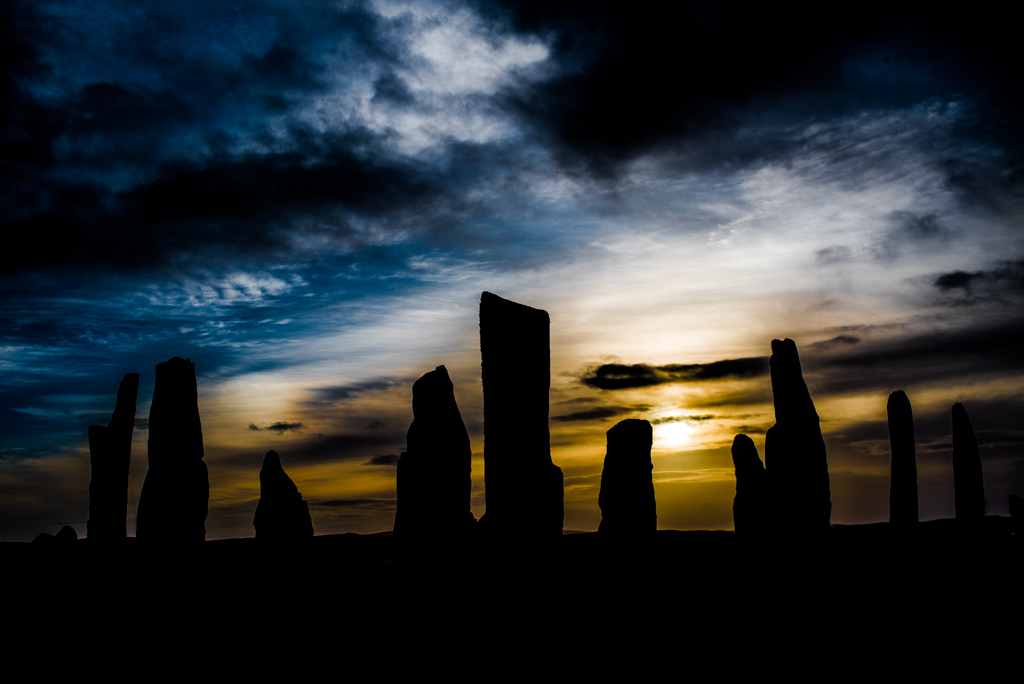 Mulls amazing wildlife
Mull is well known for its amazing wildlife. It is home to many white-tailed sea eagles as well as golden eagles but it's also home for many eurasian otters (Lutra lutra). If I am not mistaken, it's one of Britain's best place to see wild otters and in fact we were quite lucky and saw almost every day some little guys. I was able to take quite a lot of shots but unfortunately the light / weather conditions were not in my favor. This is why I have chosen as a third picture a shot showing an otter tail.
Pup
The 4th picture shows a grey seal pup (Halichoerus grypus) on Staffa. Staffa is another amazing place to visit – not only because of its wildlife but also because of the island itself. The Fingals Cave (a truly amazing cave at Staffa) inspired the famous German composer Mendelssohn to compose his Hebrides Overture. While walking the little island we spotted a baby seal camouflaging itself between rocks.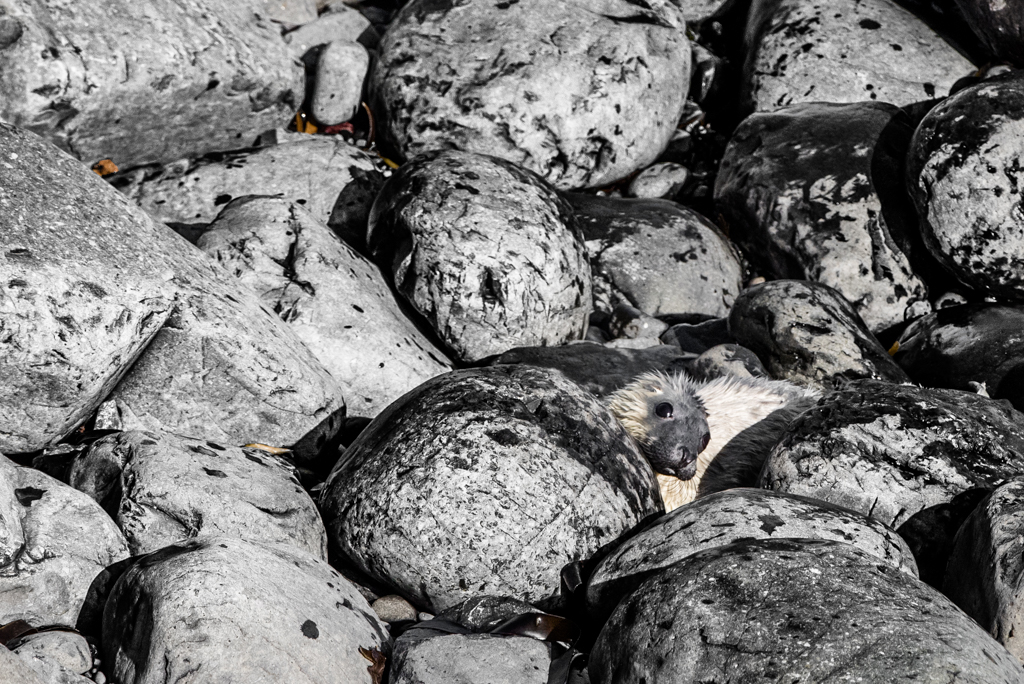 Reflection
The last picture has been taken at Loch Venachar in the Loch Lomond & Trossachs National Park. We have spent our last day in the park before heading to the airport and saying goodbye to beautiful Scotland – We will miss you and hopefully see you again.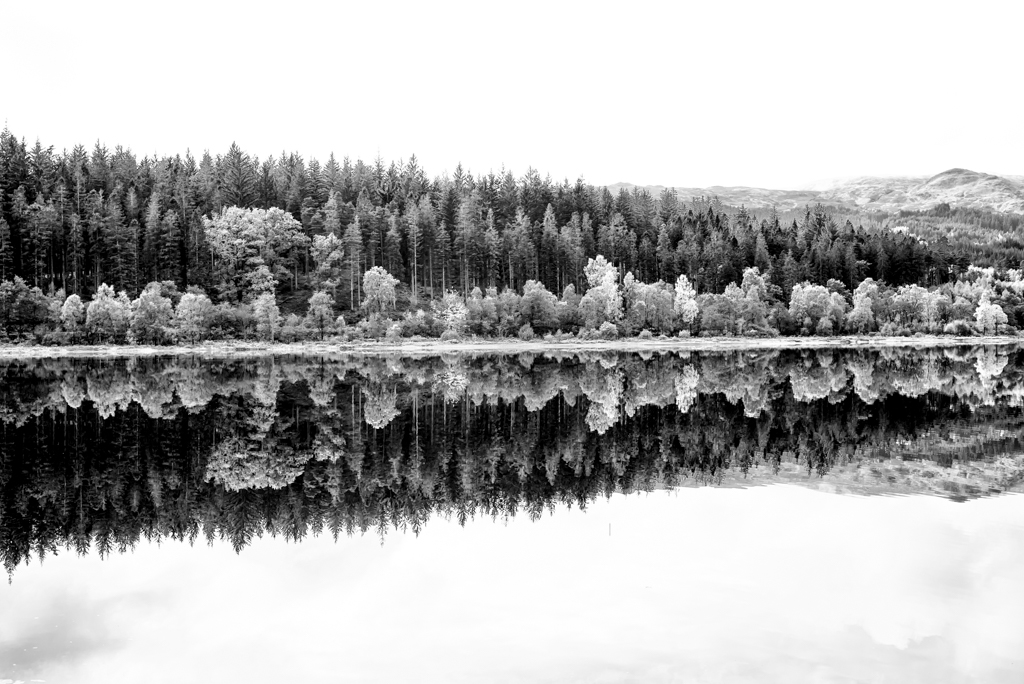 Let me know your thoughts
I hope this article was helpful for you. If there is anything you are looking for, please let me know and I try to find examples to discuss.
Love an protect wildlife
Animals are awesome and need our protection. Don't hurt, kill or eat animals. Its wrong.