fabulous five
Every Monday I am posting five shots from the prior week that I like a lot – the fabulous five. Finally snow arrived as temperatures dropped to -2 degrees Celsius. I had twice a common kestrel howering just next to me and dive bombing for prey – twice when I was out with the dogs not caring my lens… cheeez. There seems to be a rule in wildlife photography saying that it always happens when you don't bring your camera. Never mind, I still had a blast looking at the scene. Interestingly the kestrel did go down close by the dogs and seemed not to be spooked by them nor me. I can't even get that close in full camo usually. Lots of red kites soaring in the air – lots of common buzzards as well. As every week a little footprint of los niños (Turo and Peanut).

Looking at me
The first picture shows a common buzzard (Buteo buteo) looking at me. It is always very tricky to get close to these beautiful birds as they are extremely spooky. However, this guy was facing its back towards me so I was able to get close enough to get a decent shot. He must have noticed my presence and turned his head around – looked at me and took off. With snow arriving, birds of prey are having more difficulties to find prey and so far the winter has been good with them. Lets see how things evolve as I think the weather gets warmer again.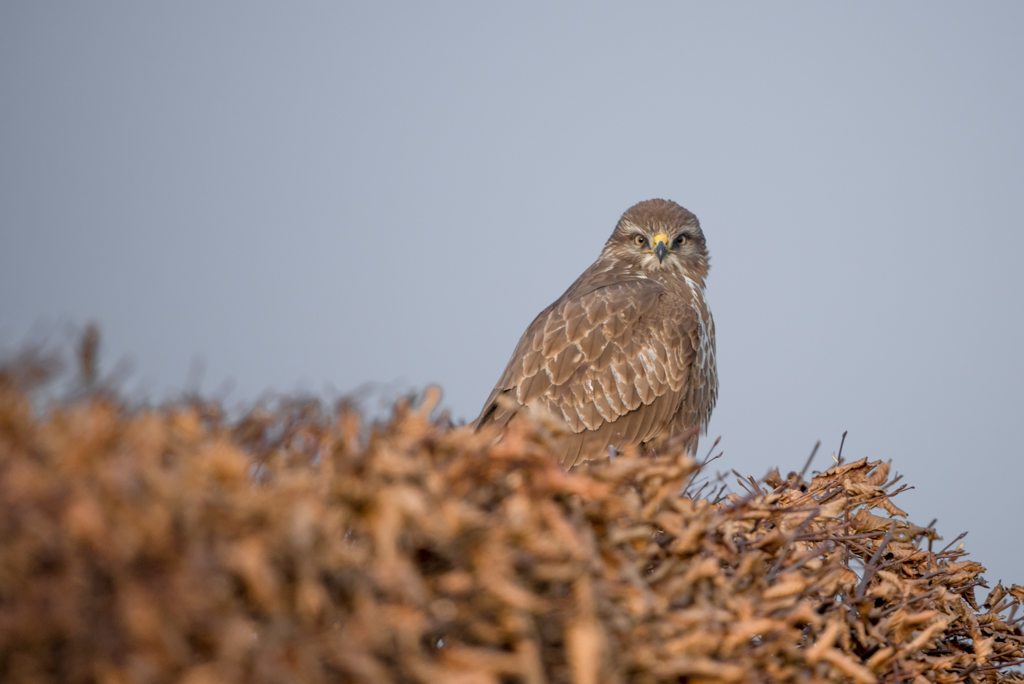 Underestimated birds
The second picture shows a common magpie (Pica pica). They belong to the Corvidae family, the family of the crows. Many people don't pay attention to magpies as they are not "special" by any means but I think they are extremely beautiful. They are not "just" black and white as many think but have a very colorful plumage. Like all crow family members, magpies are extremely intelligent. In Norse mythology the magpie is the bird of Hel, goddess of death and ruler of the underworld. In many other cultures, magpies have been seen as servants of the devil, like ravens and black cats. So therefore one should be have a little more respect from these beautiful creatures.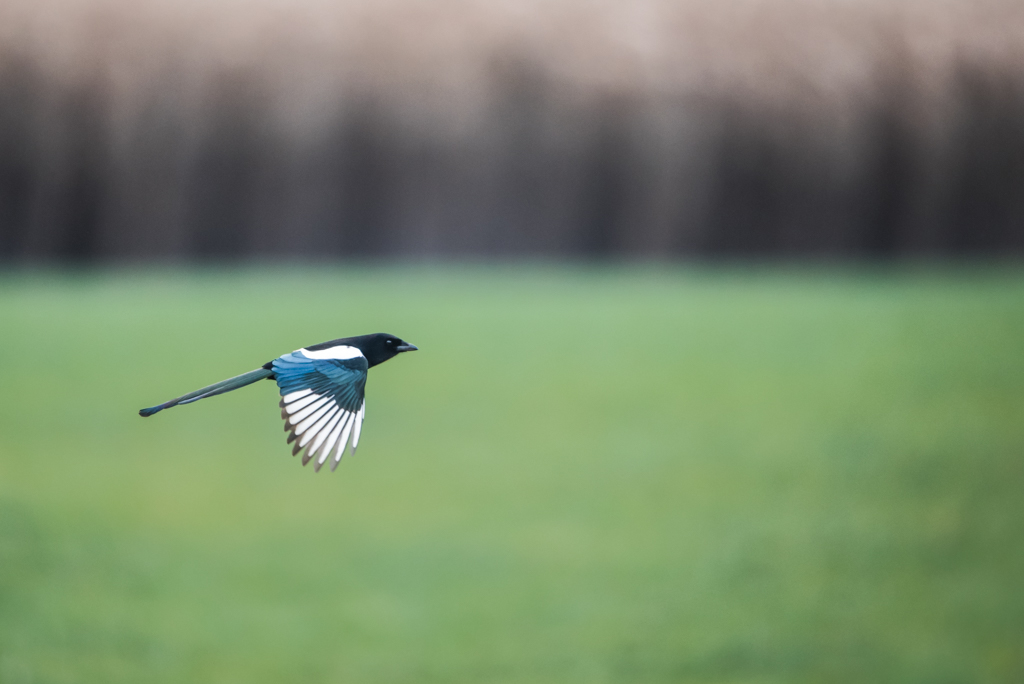 Türbs
The third picture shows Turbo using his breaks. At my parents place we keep an old soccer ball that's Turbos favorite toy by any means. He literally looses it when he can play with it and after a good hour of chasing the ball Gandalf (one of his many names) is like toast. I love this picture as he looks like a cartoon character. What a shame that the soccer ball has left all its colors as a red ball or so would give a perfect touch to the image.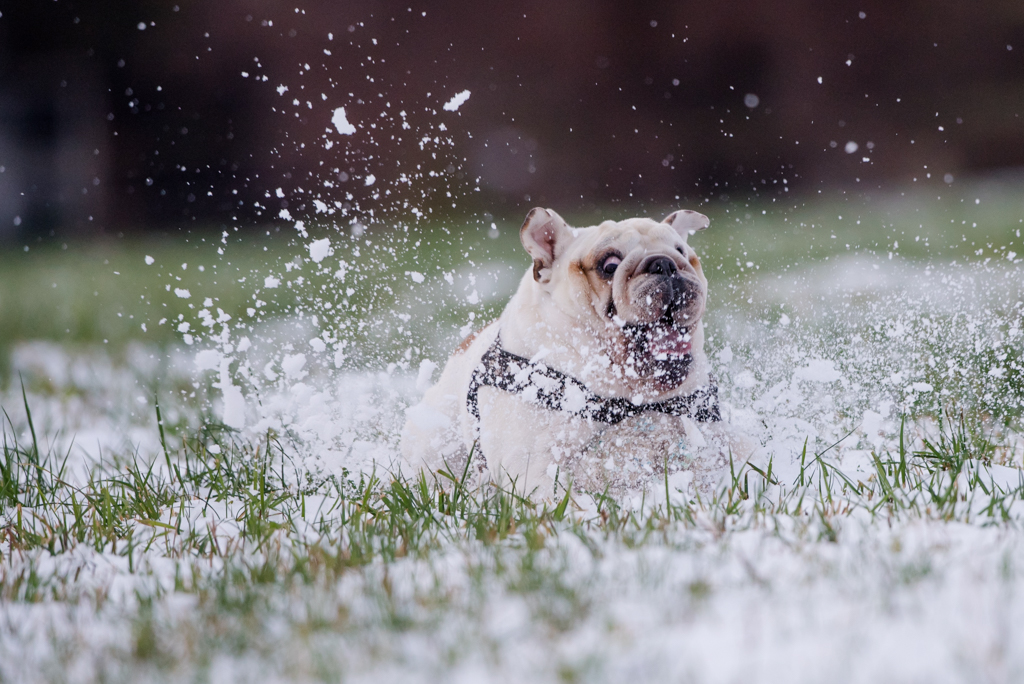 The catch
The 4th picture shows Peanut chasing after her favorite toy – an old tennis ball. Well its not a "real" tennis ball, as they are bad for dog teeth because of the material they use, so its a dog toy fake ten times more expensive tennis ball. Dog toys usually have a sticker on it saying like very durable and lasting x amount of months. But our dogs take out every toy within no time like these super had gummy freebees "made for life" will be buried after two weeks of extensive usage – as you know Turbo and Peanut always have to battle over one toy even there is a second 100% identical toy next to them. These tennis balls are a bit better and usually last a month.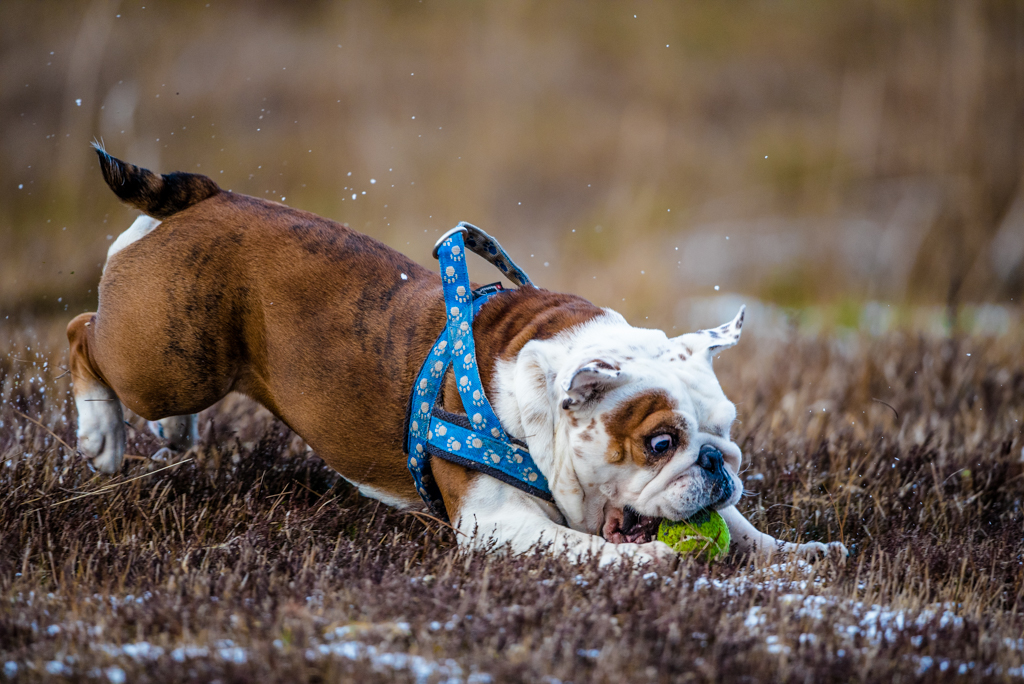 Little guy
The 5th picture shows common chaffinch (Fringilla coelebs) looking for some fresh and tasty sunflower seeds. As winter has arrived these little guys are crazy about food. I had a lot of different birds at my feeding place such as the cute blue tits, chaffinches, bramblings (a life bird for me), my beloved nuthatch and tree and house sparrows. Unfortunately no eurasien jay visitors this time. Also the weather was quite bad. Stll I very much like the below image of the little hungry guy.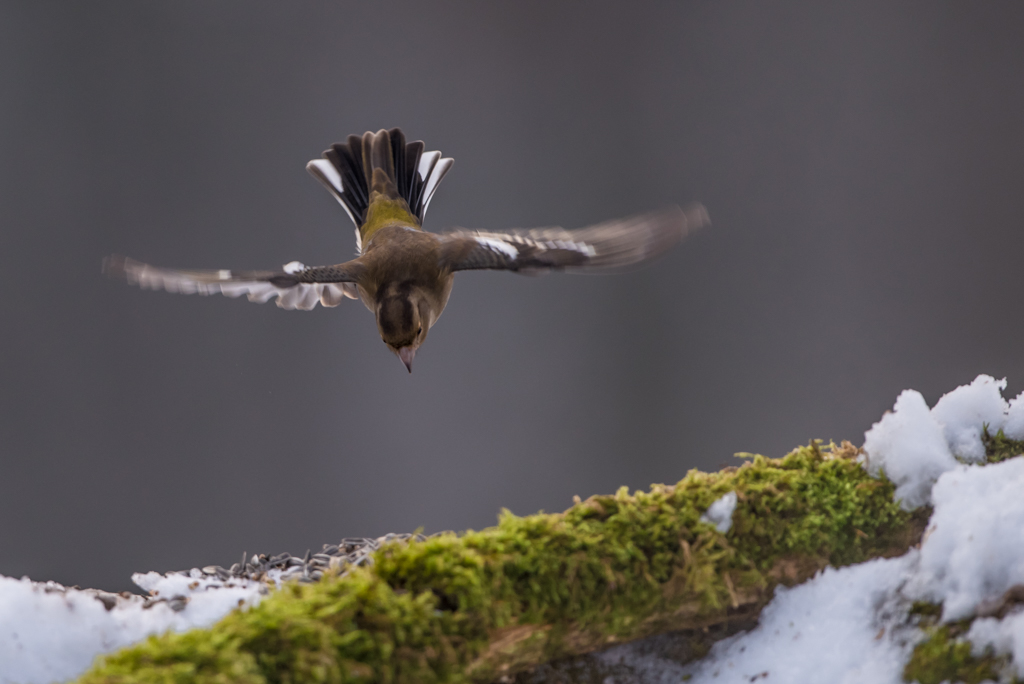 Let me know your thoughts
I hope this article was helpful for you. If there is anything you are looking for, please let me know and I try to find examples to discuss.
Love an protect wildlife
Animals are awesome and need our protection. Don't hurt, kill or eat animals. Its wrong.