A weekend in Bratislava
As my boss is living and working in Bratislava I every now and then have the great opportunity to go there and work with him and the team. I love being there as Bratislava is a great city with great people. During the weekend I usually spend a day with my boss who takes me somewhere out of the city. The other day I love to go to Sad Janka Kráľa – the oldest public park in Central Europe with many old and beautiful trees. If you ever have a chance to visit Bratislava then go and make sure to visit the park.
Our companion
When we walked the woods on Saturday, we took the little doggy with us. What a cute little one – that is in fact already 7 or 8 years old.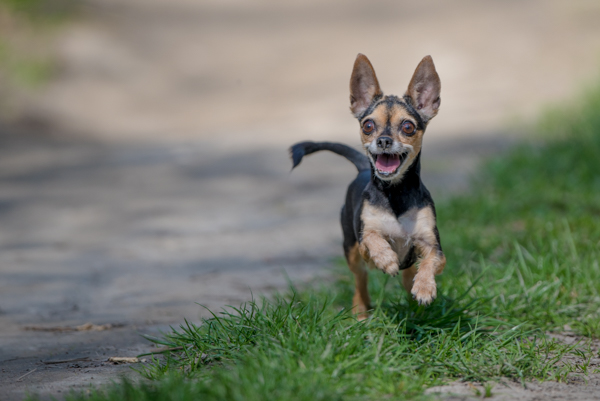 She loves to carry sticks around that are almost the same size and weight as she is.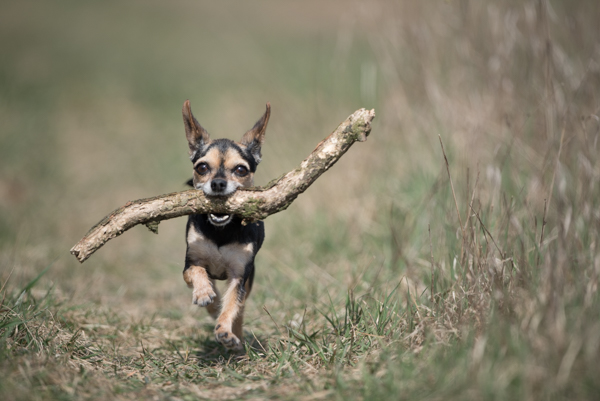 She is just adorable.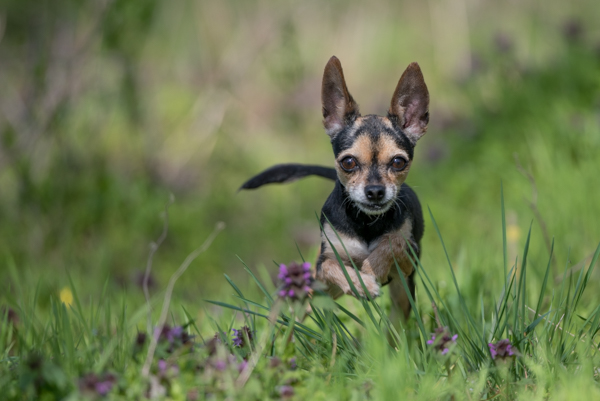 Squirrels
I am nuts about squirrels, so I will start with them. The European red squirrel (Sciurus vulgaris) is being threatened by the Eastern grey squirrel (Sciurus carolinensis) "migrated" from the US and Canada to Europe and unfortunately is a big issue for our red squirrels. In Bratislava luckily I only saw red and no gray ones.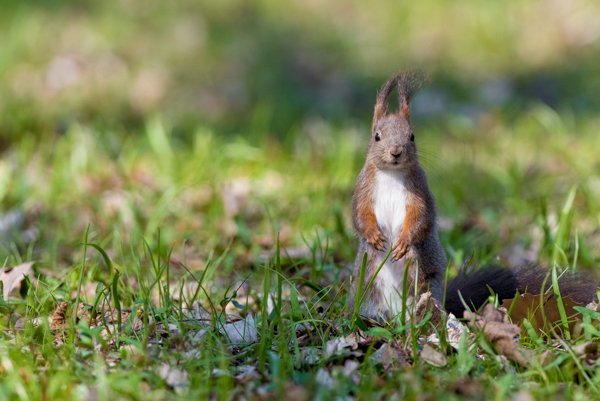 I again tried to get some flight shots of the little guys but this time they weren't as active as last time.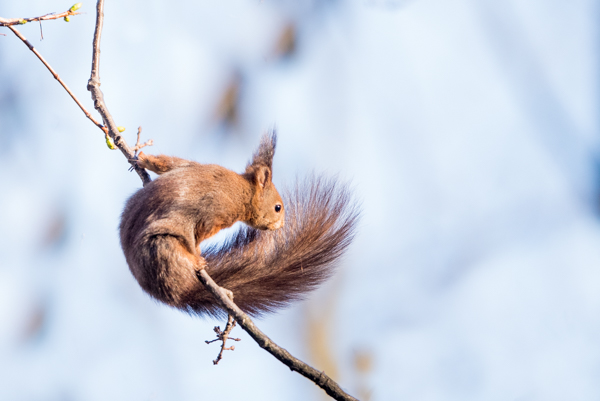 I think they still were a bit chili and sleepy as the winter just said goodbye and spring is knocking at the door.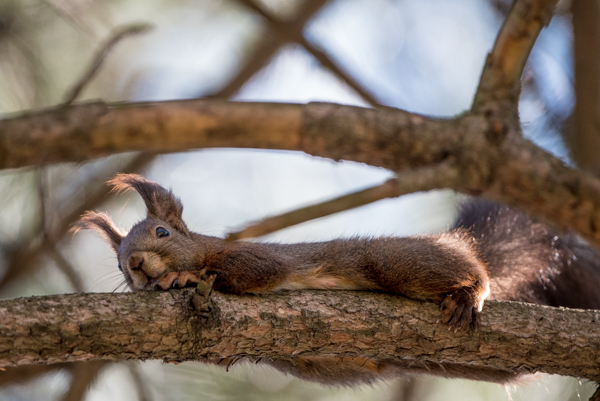 I found a nest and spent some time waiting for some action. But the squirrels were not so in flight mood i guess.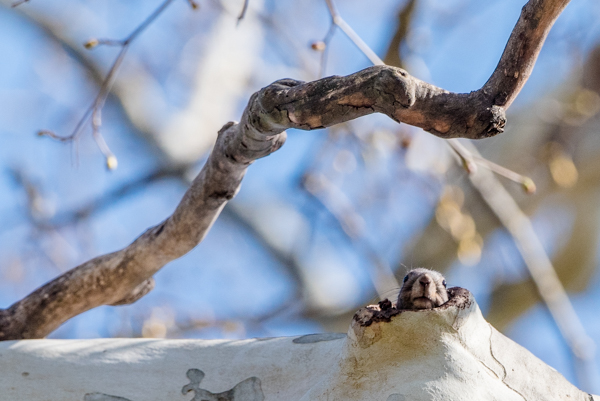 This made me laugh so much and it proofs that you can take a good shot even you don't expect any larger activity. Always be prepared.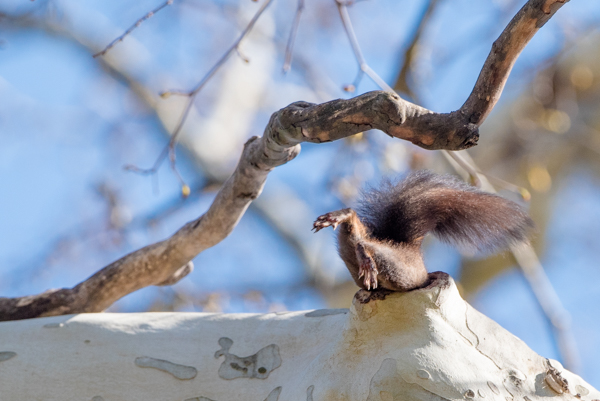 After a while the little Sheriff started moving again.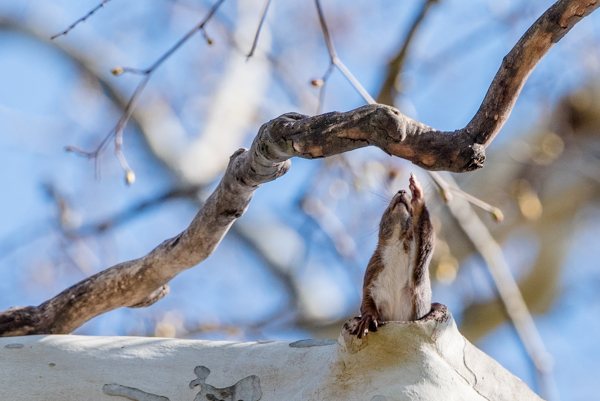 And finally I got some jumping jack actions. I just like these little guys, I can't help myself.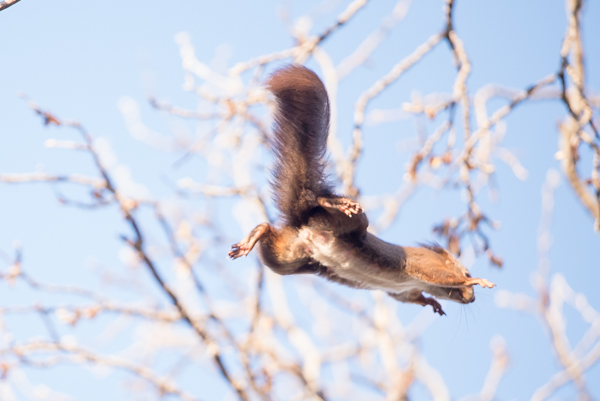 Nuthatches
Eurasian nuthatches (Sitta europaea) are one of my favorite birds. They are just funny and beautiful. Nuthatches belong to the family Sittidae and they feed from insects and seeds. Their behavior sometimes recalls to the ones of woodpeckers and even though the families are completely different, in German the Eurasian nuthatch is called (main name is "Kleiber") "Spechtmeise" (Woodpecker tit). The below image is probably my favorite image of the weekend.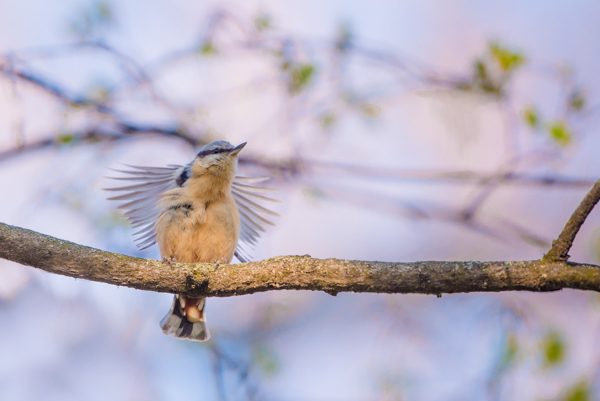 Typical Nuthatch pose.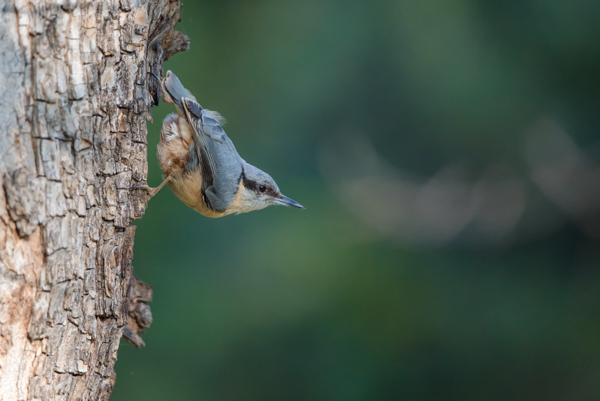 This little guy is hiding from me.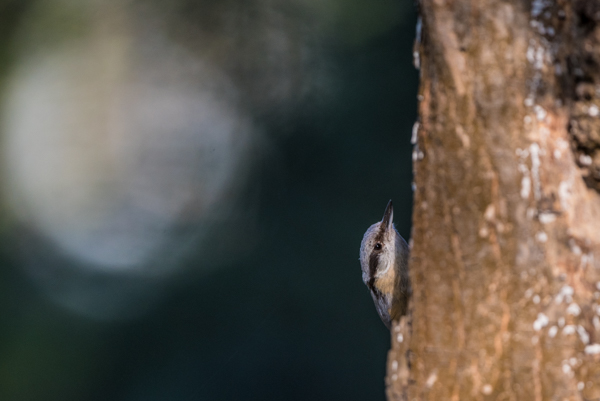 Tits
Blue tit (Parus caeruleus) with a scarf over his left eye. Blue tits are extremely aggressive birds – the people at the Greifvogel Station Berg am Irchel told me once, that they are not afraid to touch Birds of prey without gloves but that they never would touch Blue tits without em.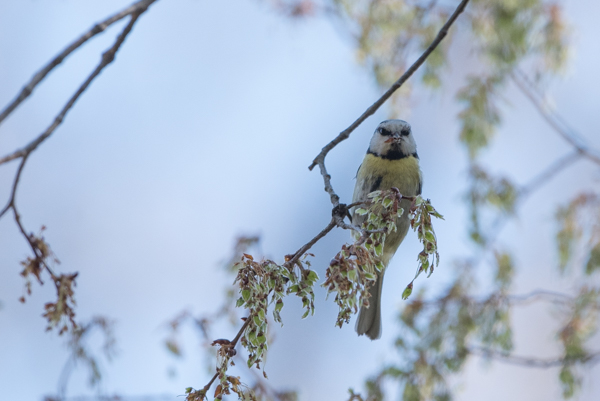 Great tits (Parus major) are the largest birds of the Tit family in Europe.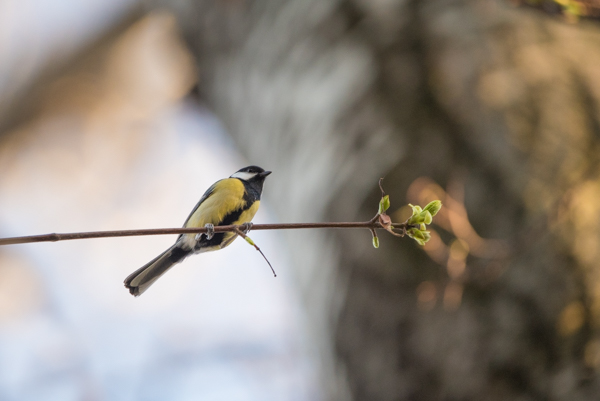 Another Great tit taking off.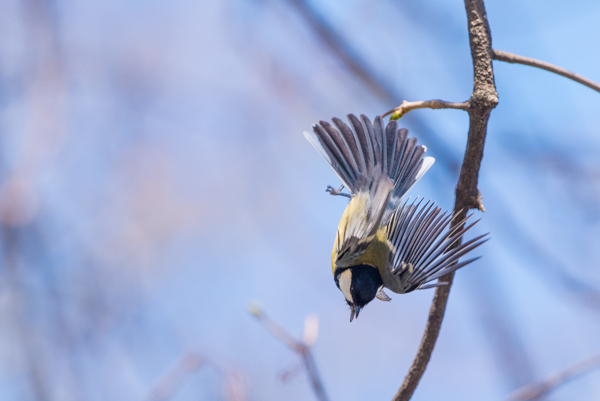 Time for plumage grooming.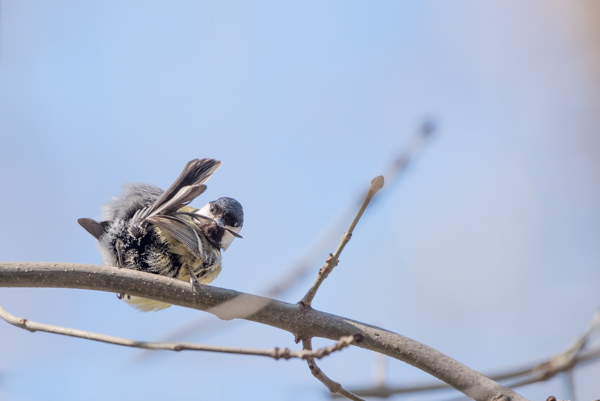 European robin
European robins (Erithacus rubecula) have, compared to other birds, a relatively short flight distance and this means that they are kind of tolerant in terms of getting close to these beautiful birds.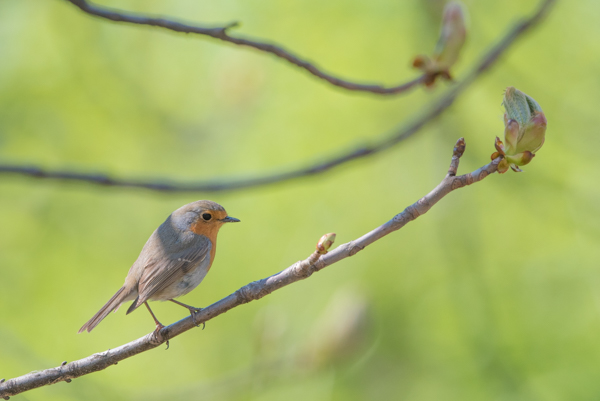 Woodpeckers
The park is a good habitat for woodpeckers but the trees are quite high and therefore the woodpeckers are quite difficult to find. Usually I hear them what makes it much more easy to spot them. The must have been a lot of Green woodpeckers around (sound) but I wasn't lucky enough to find them. Below a Great spotted woodpecker (Dendrocopos major) the most common one in Europe.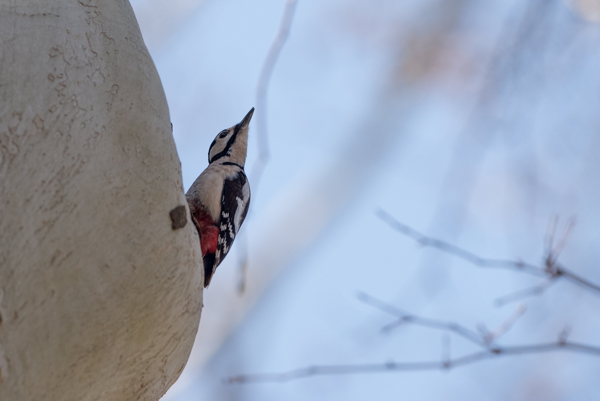 Here a Middle spotted woodpecker (Dendrocoptes medius), not so common as the GSPW. The bird requires old oak trees what makes the park a perfect place for him though.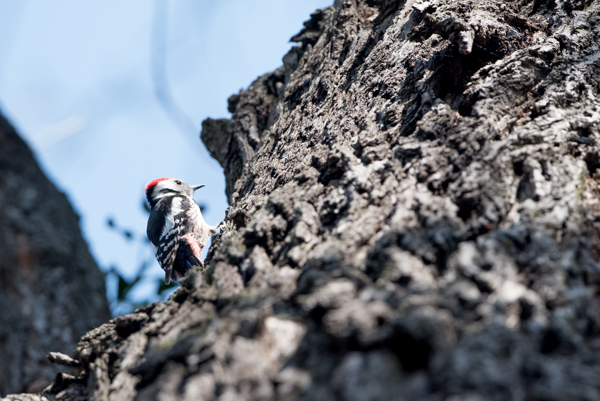 Starlings
For a long time I have tried already to photograph Common starlings (Sturnus vulgaris) when flying in and out of their holes. These birds use old Woodpecker holes – this is why Woodpeckers are so important as they are building homes for many other species as Woodpeckers use every year a new hole – and fly in and out quite regularly when they are feeding their chicks. Having said that, its key not to distract them while feeding and limiting the time while photographing them to a minimum.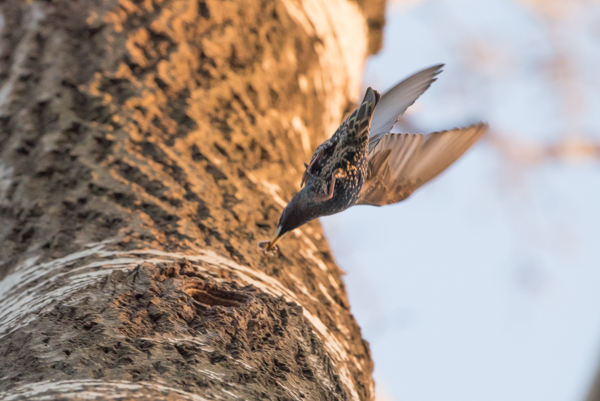 It looks much easier then it is but in fact its quite tricky to catch them in flight.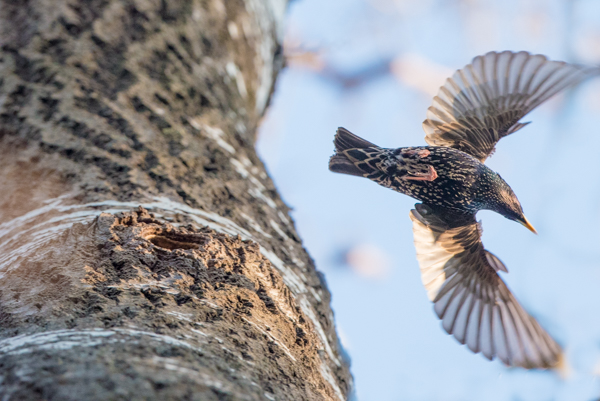 Another good fly out. Luckily there were no branches nor leaves that often makes it almost impossible to take pictures.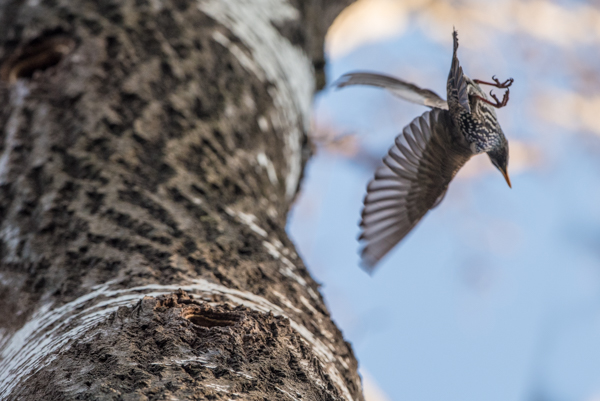 The tricky thing is to get the image sharp specially when working with these large focal lengths like 500. I think with a 300mm or 400mm these shots would have become maybe a bit sharper and easier.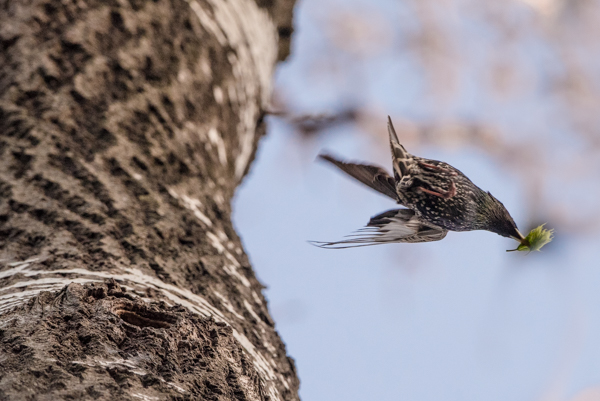 While working with the starlings, this little guy flew over me – a Wood pigeon (Columba palumbus).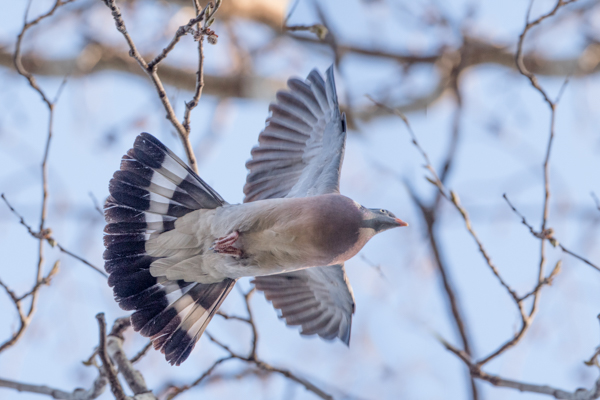 Let me know your thoughts
I hope this article was helpful for you. If there is anything you are looking for, please let me know and I try to find examples to discuss.
Love an protect wildlife
Animals are awesome and need our protection. Don't hurt, kill or eat animals. Its wrong.