Difference between Common buzzard and Sparrowhawk
A friend of mine told me a few days ago that he took pictures of a couple of sparrowhawks circling in the sky. He mentioned that this was the first time he every was able to both see and photogrph those beautiful birds. I already had a slight feeling that was confirmed after looking at the pictures. What he believed to have seen wasn't a pair of sparrowhawks but a pair of common buzzards. He was a bit disappointed and asked me on how to tell the difference between common buzzard and sparrowhawk. I told him to write a little something down, so here we go.
Taxanomy of common buzzard and sparrowhawk
Both the common buzzard (Buteo buteo) as well as the sparrowhawk (Accipiter nisus) belong to the same Accipitridae family that contains of approx. 200 species of diurnal birds of prey. They however are belonging to different genera and are completely different birds in respect of size, appearance as well as behavior.
Difference in size
Lets first look at the difference in respect of sizing of the two beautiful birds. You can see in the below chart that the common buzzard is much larger than the sparrowhawk.
The below measurements have been taken from vogelwarte.ch (common buzzard, sparrowhawk)
| | | | | |
| --- | --- | --- | --- | --- |
| | | Common Buzzard | | Sparrowhawk |
| Length | | 50-57 cm | | 28-38 cm |
| Wing span | | 113-128 cm | | 58-80 cm |
| Weight | | 600-1300 g | | 100-350 g |
Difference in appearance
The two bird species have many differences in respect of appearance but if one is not yet so experienced in bird identification it can be tricky sometimes.
Pattern and shape of bird in flight
The pattern of the chest and wings is very different between the two birds. However please be aware that the buzzard can come in a very large variety of coloring. I have seen anything from almost entirely white (non albino / non leucistic) to darkish brown. When looking at the shape of the bird in flight you may notice that the common buzzard has a very round wing / finger shape compared to the sparrowhawk. Also please pay attention to the shape of the tail feathers.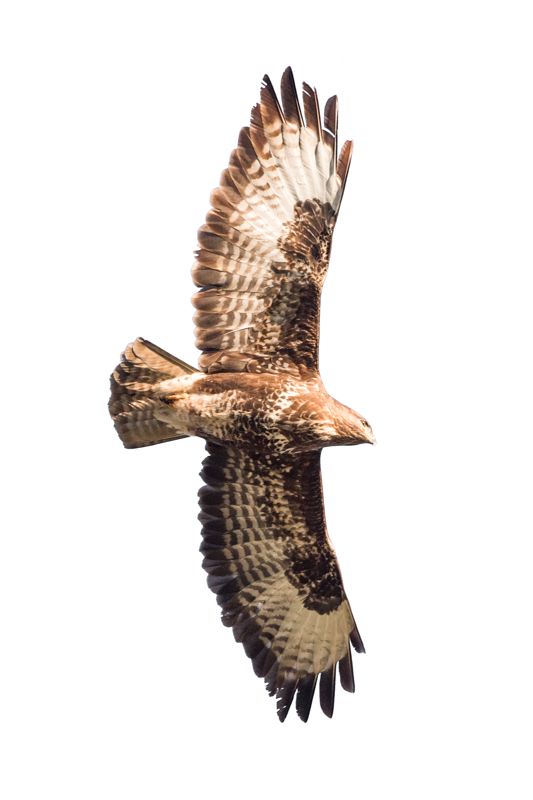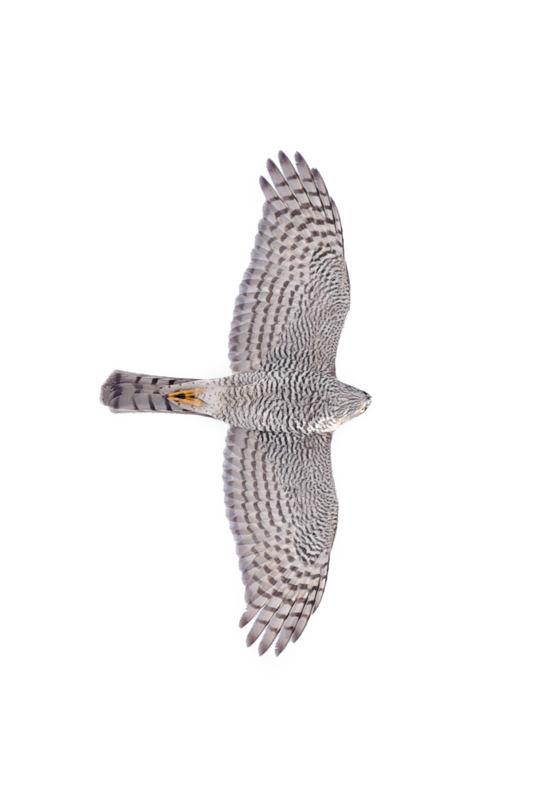 Appearance
To tell the difference between common buzzard and sparrowhawk it may requires to get close enough to the bird. Both birds however are extremely shy and their escape distance is quite big. If you however manage to get a closer look at them you see quite some obvious details.
Lets take the eyes as a good example. The sparrowhawk has bright orange eyes wheres the common buzzard tends to have brownish eyes. Be aware that juvenile sparrowhawks usually dont have bright eye colors yet.
Another good indication is the feet. Common buzzard have quite thick legs wheres sparrowhawks have very delicate legs.
The banding of the tail feathers is a very good indication in my eyes. Sparrowhawks have a few thick bands wheres buzzards have many more but smaller ones.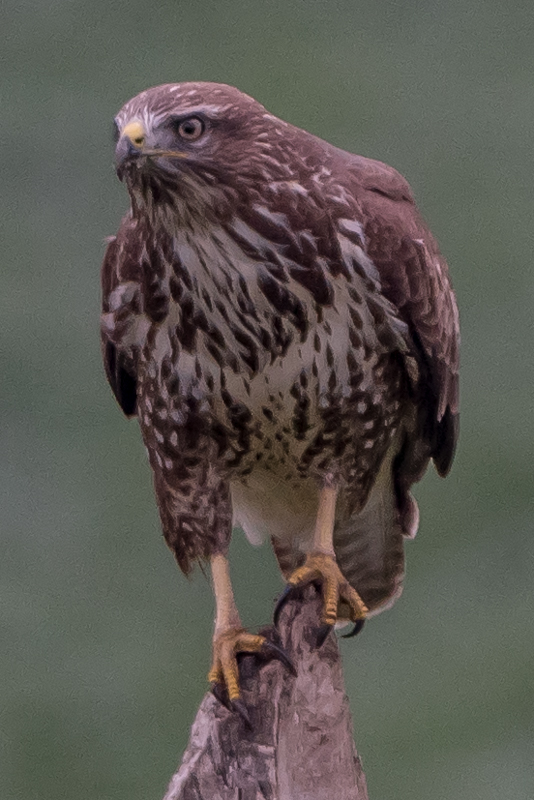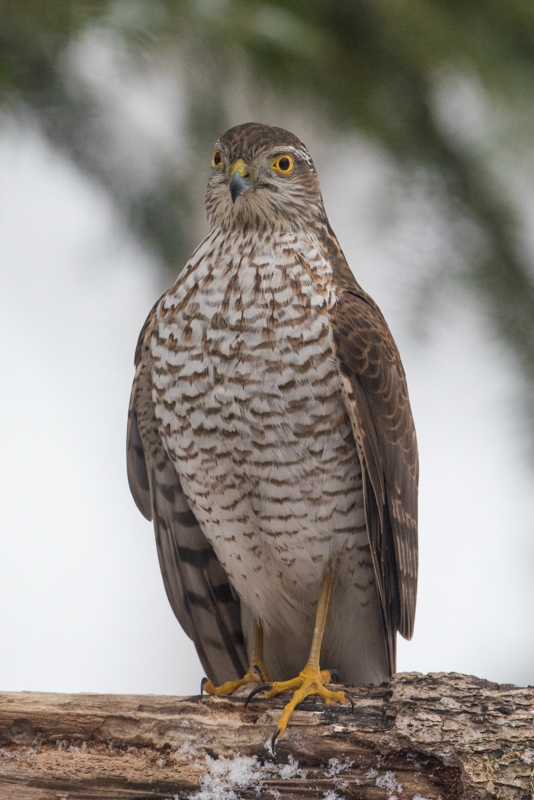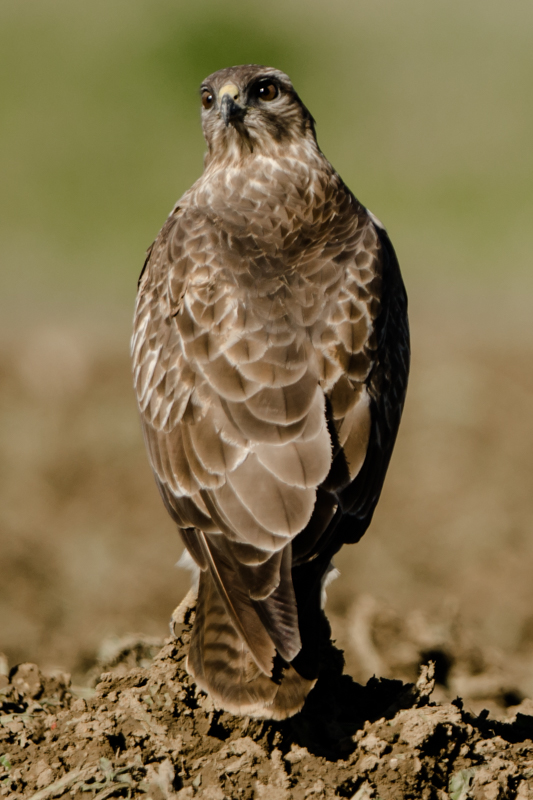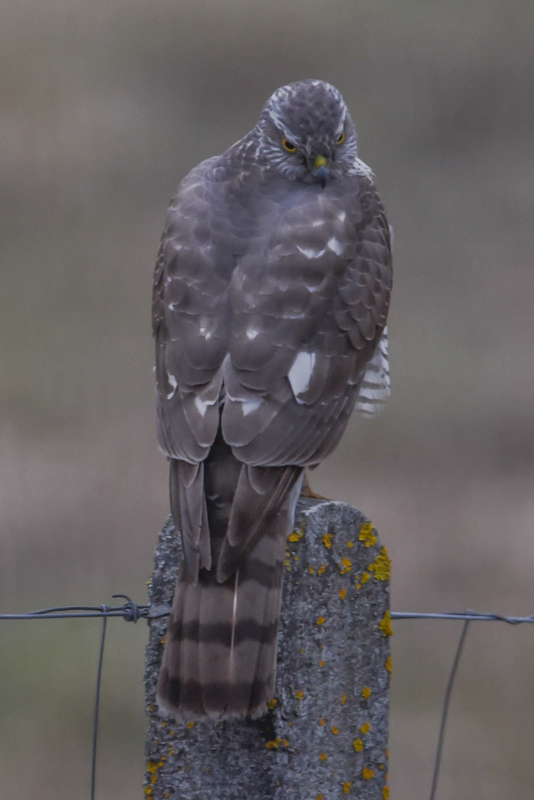 Behavior
Common buzzards primarily hunt small rodents or little insects, snails or worms. Hence they often can be seen marching on the ground. Sparrowhawks on the other side are feeding mostly from small birds. The are very swift and agile raptors and hunt in flight.
A few last words
I hope with this my friend as well as you will be able to easily tell the difference between common buzzard and sparrowhawk. The bigger challenge in my eyes is to differentiate between a sparrowhawk and a goshhawk but thats a topic for another time.
Some impressions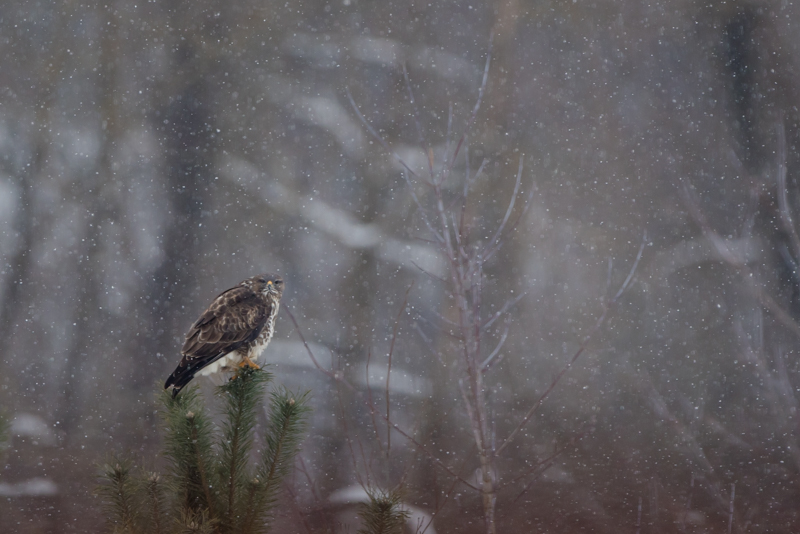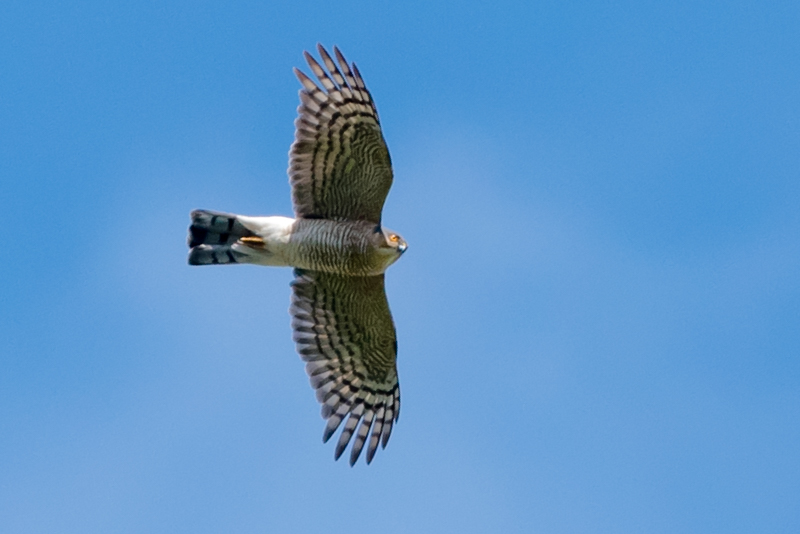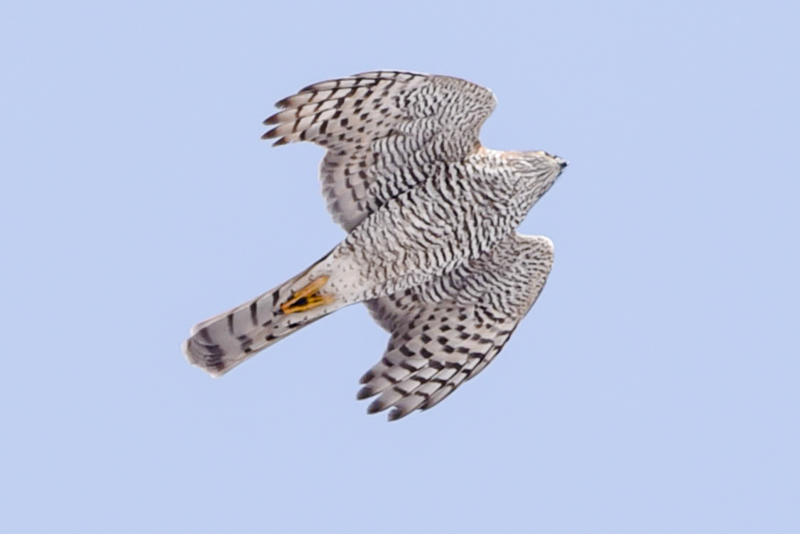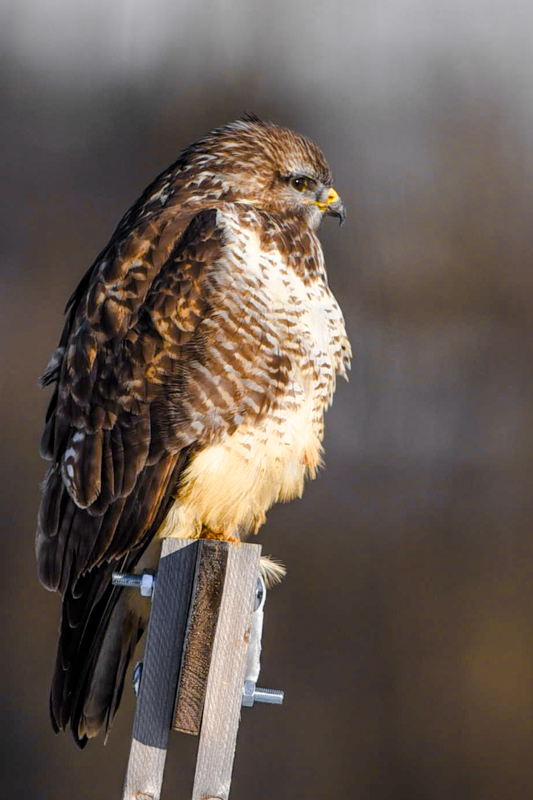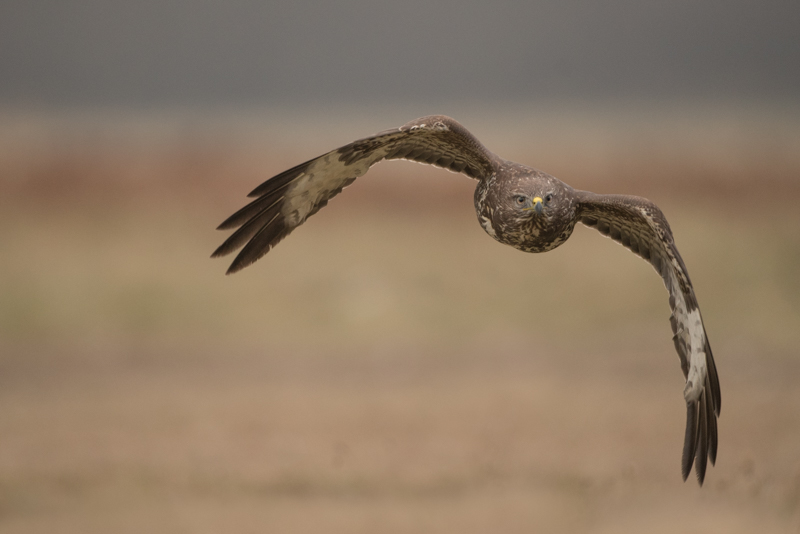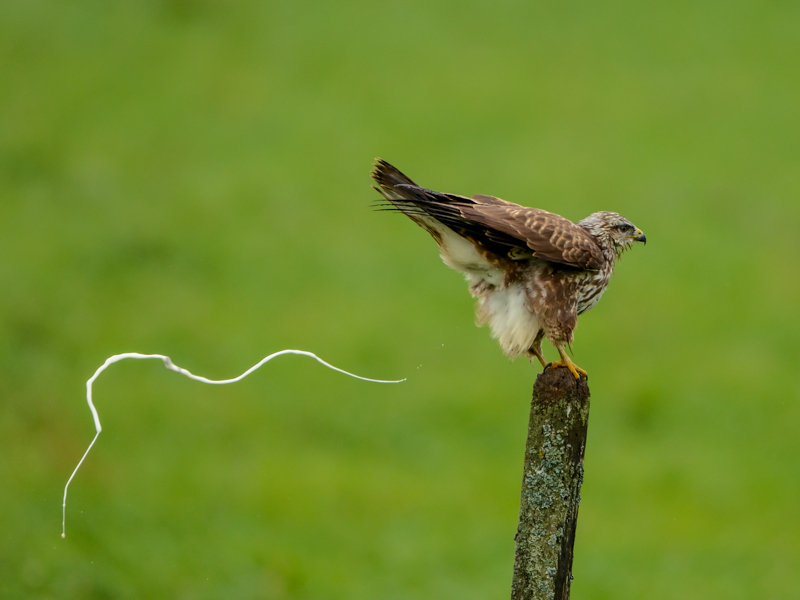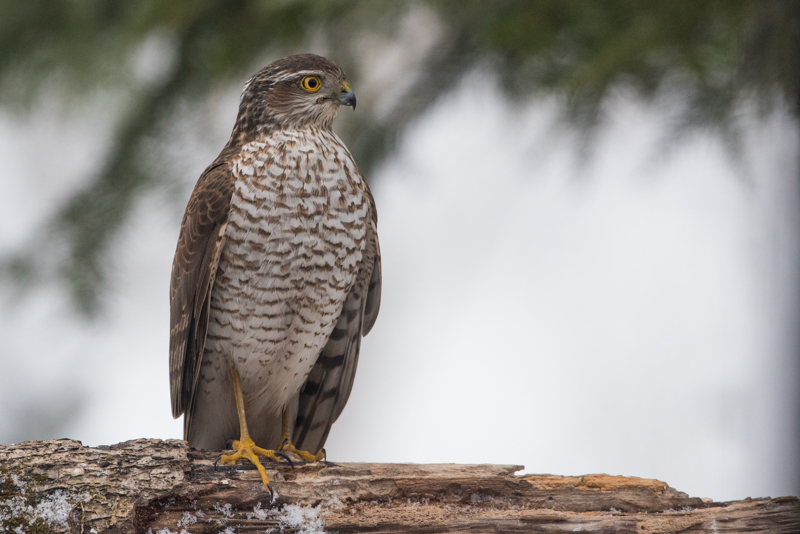 Let me know your thoughts
I hope this article was helpful for you. If there is anything you are looking for, please let me know and I try to find examples to discuss.
Love an protect wildlife
Animals are awesome and need our protection. Please don't hurt, kill or eat animals.