Dragonflies are awesome. I spend a lot of time at rivers and lakes photographing birds – and many times dragonflies come and check on me. Like little helicopters hovering in front of me, saying hello and disappearing again. I love their variety, colors and behavior.
A FEW SAMPLES
I am not an expert in dragonfly identification, I assume the first image shows a mating Southern damselfly (Coenagrion mercuriale) couple.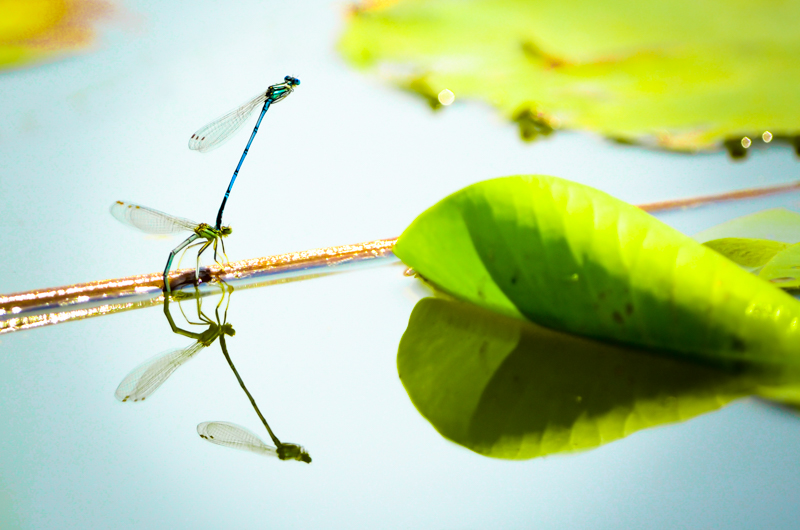 I love that background of this one. It's shot against the sun http://retofuerst.com/backlight/.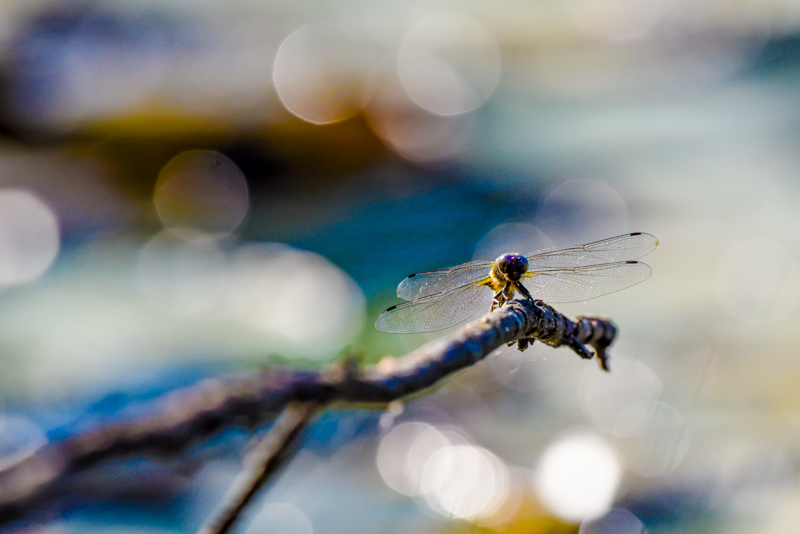 The beauty of photographing near lakes is the variety of colors. In this image the background is a mixture of water, reflection and lake plants.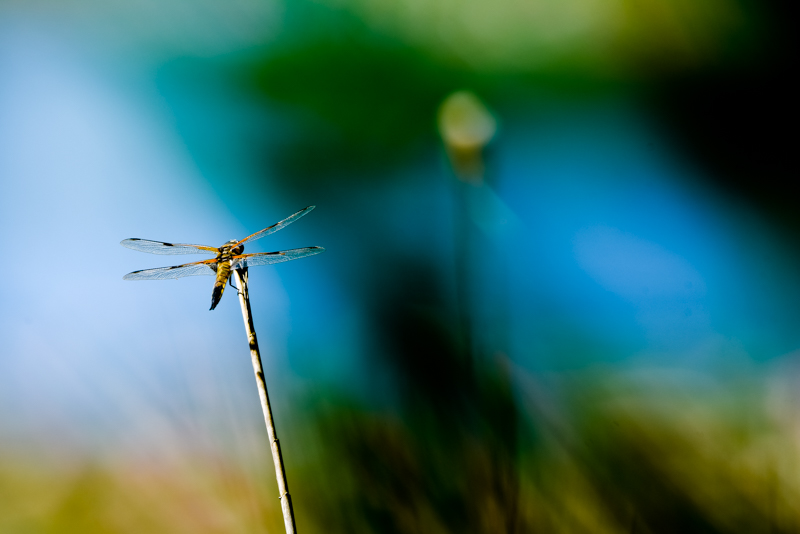 Nothing special, I like the lines and the smooth background.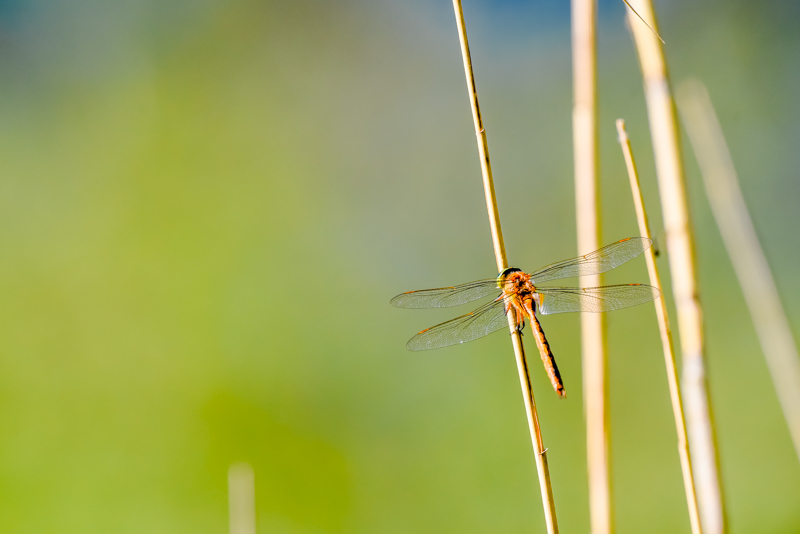 This is a handheld 500mm shot at f/4 and look at how sharp it is. That's crazy. If I could take it again, I would certainly slow down a few stops but still this guy turned out awesome.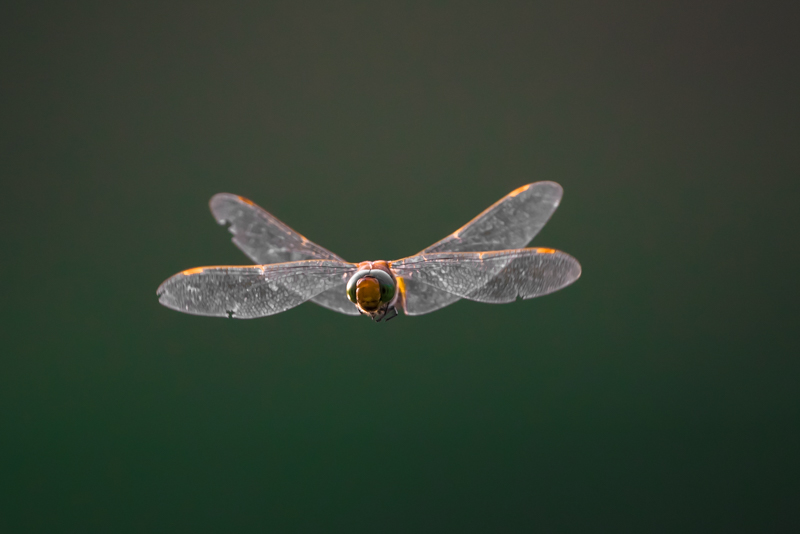 Let me know your thoughts
I hope this article was helpful for you. I will keep going through my archive and keep sharing my thoughts. If there is anything you are looking for, please let me know and I try to find examples to discuss.
Love an protect wildlife
Animals are awesome and need our protection. Don't hurt, kill or eat animals. Its wrong.