fabulous five
Every Monday I am posting five shots from the prior week that I like a lot – the fabulous five. Last week was a good week. Lots of photo opportunities with some nice encounters such as kestrels, herons and buzzards. Also I had some fun time with our two English Bulldogs Turbo and Peanut. It has been a while since I have photographed the two knuckleheads. On Saturday night a buddy and I went out for some night shots. Something I hardly do but very much enjoyed. I hope you like my fab five pics.

Tryptich
The first picture shows a grey heron (Ardea cinerea) with beautiful fall color background. We have a river close by where I every now and then walk the dogs. I decided to go there and look for dippers – no luck – but found this little guy. Herons are quite spooky here, so one must be a bit clever to get close to them. Being with the dogs however, there is very little chance to do so. I like herons very much and therefore always photograph them.

Wings
The second picture shows a common buzzard (Buteo buteo). Buzzards are midsize birds of prey and specialized in hunting small rodents such as mice or moles. In North America, species of the genus Buteo are not called buzzards but hawks e.g. Red-tailed hawk (Buteo jamaicensis). This can lead to confusion as also species of the genus Accipiter (often summarized as Sparrow hawks) are called hawks e.g. Sharp-shinned hawk (Accipiter striatus). However, these guys are very different by any means from Buzzards (Buteo), as Sparrow hawks are much more agile predators and specialized in catching birds in flight. Common buzzards are non-migratory birds (depending on the area short distance migrants) and having said that, harsh winters can be very difficult and a threat to these beautiful birds of prey. I like this angle quite a big but looking at the settings, I really should have stopped down a few stops and compensate the same with a slower shutter. The picture may would have turned out sharper. Still I am happy with it as buzzards are quite spooky and it is very difficult to get close to them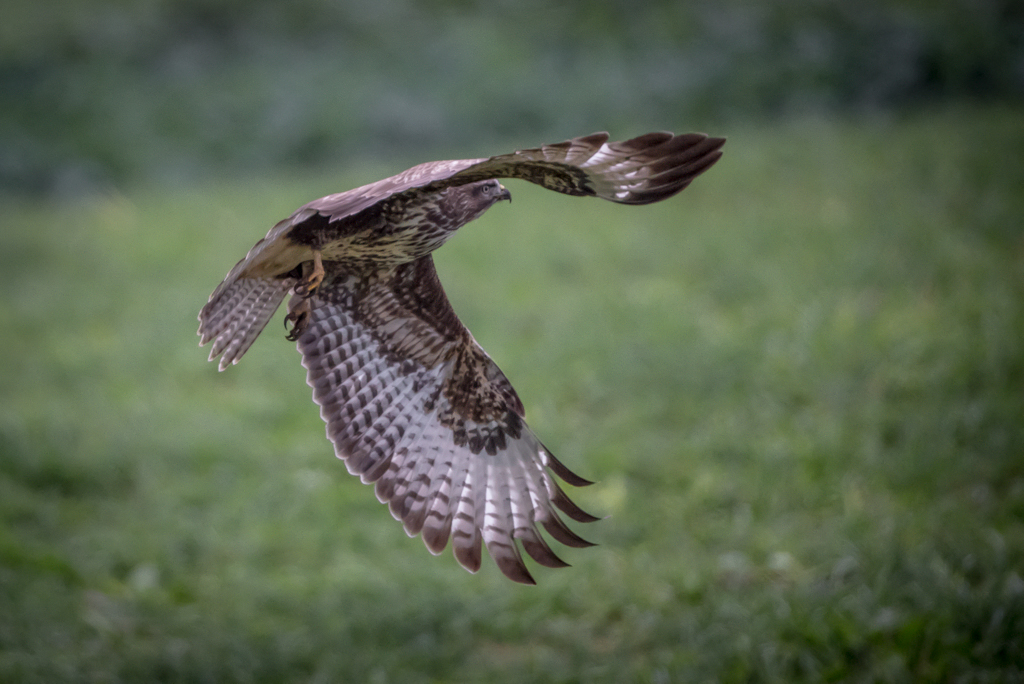 Turbo aka Don Binski aka Wigmund Freud
Picture number three shows our male bully Turbo. He just turned 5 years some weeks ago and is perfectly in shape (some bad tongues say that he is a little chubby). He is such a character and stubborn like no other dog we ever have lived with. I was out with the dogs walking through the woods and looking for woodpeckers – I usually carry my 500mm lens with me. When Turbo started to playing around with this tremendous stick, I had to run away quite a bit to be far enough for the 500mm focal length. This by any means would have been a 50mm situation but not a super tele one. The good thing about the large lens is the great quality of the bokeh though.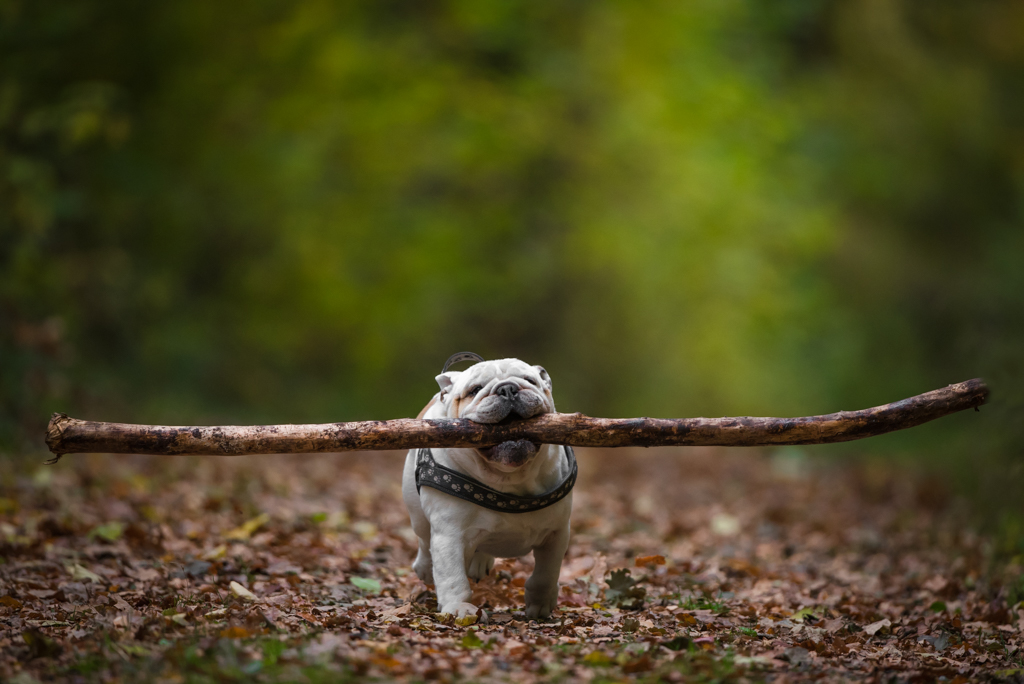 Exposure
The 4th picture shows a long time exposure in quite dark conditions. There was however still some glow in the background that turned out nicely when having a long enough exposure. The street however is not so busy at that time, so the timing of having two cars at the same moment was a bit a challenge – well I didn't had to do anything other than waiting in the cold. I haven't done long time exposures no more for many years and enjoyed this evening very much. This is why I have not picked one but two pictures for this weeks fab five.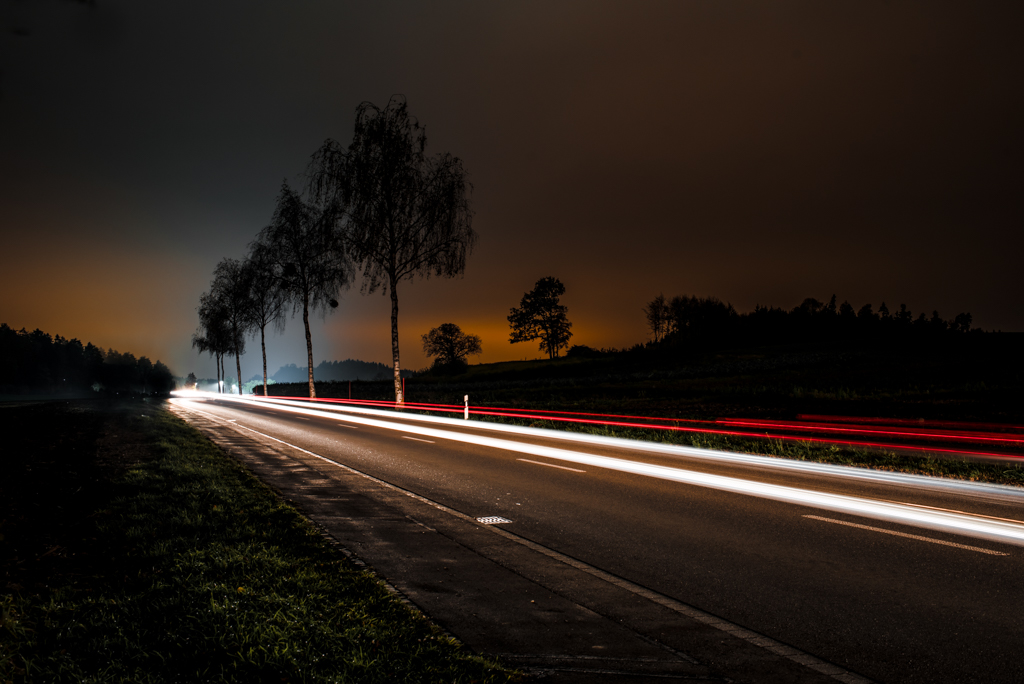 Traffic
The last picture has been taken from a motorway overpass. I have tried many different angles and this one somehow turned out quite nicely. Long time exposures are a cool way to play around with the camera settings and specially for beginners a fun way to explore photography. I wonder how many cars have been passing in 10s and having said that, it required a bit of luck to get a nice outcome as cars often crossed lanes and with this somehow destroyed the "symmetry".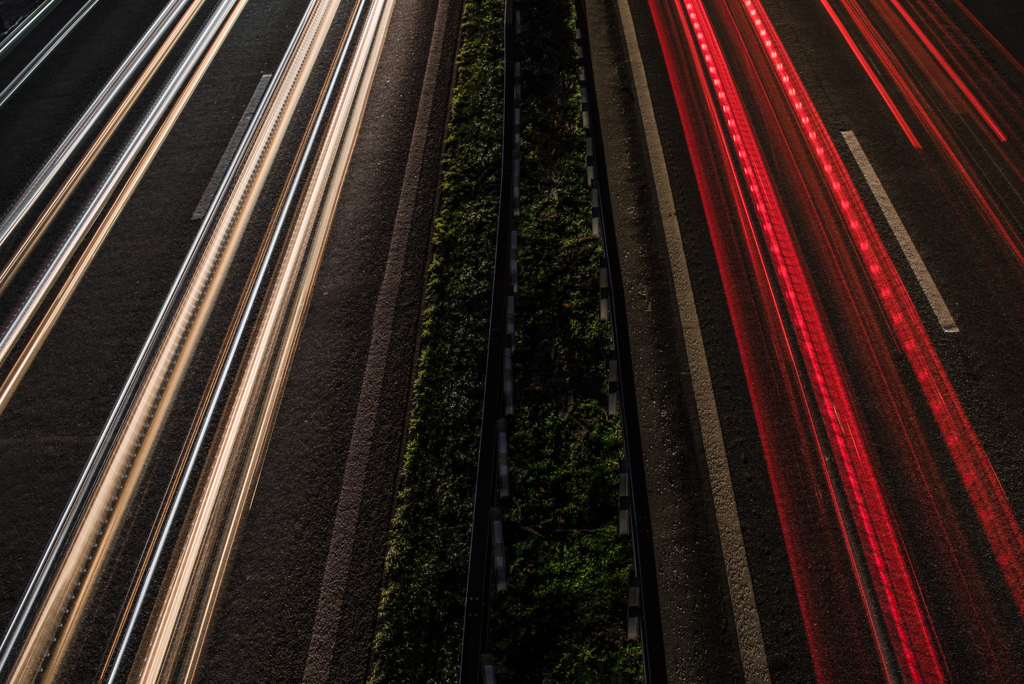 Let me know your thoughts
I hope this article was helpful for you. If there is anything you are looking for, please let me know and I try to find examples to discuss.
Love an protect wildlife
Animals are awesome and need our protection. Don't hurt, kill or eat animals. Its wrong.