Some ideas for dog photography – All you need is a dog
All you need to get started with dog photography is a dog – and a camera of course. These wonderful animals are great for working on photography skills as dog photography covers many aspects of animal photography such as portraits/headshots, action shots with fast movement, playing with (back) light, playing with depth of field, and lots of other fun stuff. So here we go with some ideas for dog photography.
Camera and lenses
People always ask me, what kind of camera I use for (dog) photography and I usually give the same answer: "It's not so much about the camera but it's very much about the lens. The lens is what makes your photographs look awesome – not the body". Don't get me wrong, camera bodies, of course, have an impact on the quality of your images but if I would have to choose between investing in cameras or lenses I always would go for lenses. Having said that let's first look at lenses. I highly recommend using fixed focal length lenses as (in my eyes) nothing beats their image quality and I stick to this also in dog photography. However, I understand that many people prefer zoom lenses just for the sake of not carrying multiple lenses with them. Here are some great lenses for dog photography (canon and other DSLR brands have similar/same lenses in terms of focal length/f-stop):
Nikon 35mm f/1.8
Nikon 50mm f/1.8
Nikon 70-200mm f/2.8
On the camera, pretty much everything works. The main things to consider (in my opinion) when choosing the camera are frames per second (for fast action shots), ISO characteristics (for shooting in low light), several focus points (and how many are cross-type sensors), and sensor size. I am using a Nikon D750 (which is a full-frame camera) but also cheaper models such as Nikon D7200 or D5500 work perfectly fine (please note that these are crop cameras and with this, the picture detail is reduced by 1.5 times due to the smaller sensor – I will explain that in another post). Canon and others of course have also here similar models.
On eye level
When shooting dogs (animals in general, I always try to photograph them at eye level. Having said that and mainly in regards to small dogs, it's best to lie on the ground to have the perfect angle. Angle matters, trust me. You can take two almost identical pictures from only slightly different angles and the outcome may surprise you quite a bit in terms of the difference between the two photos. Having said that, try to play around with different angles as much as you can as you will learn over time what works well, what looks fun, and what doesn't make much sense. In this picture on the left, King Colia is having a blast running through a snowy field. I have been laying on the ground to get a more or less straight headshot. Imagine, if I would have been standing and shooting from above – the angle may have led to a picture where you can't see his paws off ground and maybe his ears would have melted with his back. The falling snow adds some more interest to the picture.
Play with sizes
Dogs are awesome and do all kinds of funny things. This picture shows my buddy Turbo (English Bulldog) playing with his friend – a Great Dane. The two dogs couldn't be more different in terms of size and look and this is exactly what one can use to play with. The effect would be even more "dramatic" with a smaller dog like a Chihuahua. Unfortunately, I didn't pay attention to my camera settings. Looking at the image, I never should have taken that shot with f/2.8 but rather f/5.6 or even further stopped down. The reason why I am saying this is, that the distance between the Great Danes head and Turbos head is quite a bit and with this, the Great Dane is already slightly out of focus. By stopping down, I would have had more sharpness on both dog faces. Never mind, I still like this picture a lot as it's kind of funny.
Play with reflection
Reflection is a great thing in photography and I love to make use of the same all the time – also in dog photography. Important in reflection photography is the "quality" where the reflection happens, e.g. water like in this example. The key to a great shot is an even water surface that mirrors the object almost perfectly. This is not always that easy and very much depends on the weather condition. The less wind and waves the better. Also, keep an eye on stuff that could distract the mirroring as unwanted objects in the reflection can do quite some damage to the picture. If one can combine reflection with light, it gets even better. In the sample picture, we have a beautiful backlight that makes the reflection even more interesting. Early morning is usually the best time due to the angle of the incoming light as well as the best chances for a smooth and even water surface. This shot has been taken with the 500mm f/4 lens handheld and therefore is not as sharp as it could be. I had to push ISO quite a bit to still have a fast enough shutter speed – the 500mm lens is a heavy beast and requires some practice shooting handheld.
Play with fog
Fog is a great element that can make your photographs look amazing. In this picture, I have tried to use the fog to turn the picture into mystic scenery. I think one could play around with lightroom to make it more effective but I think you get the idea of using the weather always to your advantage. Having said that, never complain about bad weather but rather try to build in the condition into your images. We already have seen that in the picture above with the snow and also the one with the reflection and the backlight.
Tell a story
Ok, first of all, there is no real reason to take a picture like this (or like the one with the reflection above) with a 500mm f/4 lens. However, I usually carry the lens with me as I hope for some little birds may be swinging by and then realize a good moment to take a picture of the dogs and my wife. I have learned that I always need to take a picture if I see one, even though I don't have the lens with me that would be best for the situation. Needless to say, that with the 50mm f/1.8 the picture would have turned out better but what can you do. Nevertheless, I like that picture as it kind of tells the story of two friends walking together into the future (not sure if you see this as well). Well, I think you get the idea, try to put some meaning into your pictures and try to tell something – and don't be frustrated if others don't read the same message. This is very individual and most importantly the story needs to make sense to you.
BACKLIGHT
Besides the depth of field, the backlight is likely my most favorite thing in photography. I use it quite a bit when it comes down to taking pictures of people but I also love to combine it when taking shots of animals. It is a very powerful thing and can turn a normal picture into a really interesting one. I remember it was a very cold winter morning and when Turbo has been breathing, the breath was visible when looking against the sun. Again here, angle matters a lot, and having said that, this only works if the sun is rising or setting as you need a good angle of incidence of light. If you shoot against the light, you always have the challenge with enough clarity, light, and detail (mainly on the eyes). Having said that, it can be tricky to choose good settings. I tend to slightly overexpose (on purpose) but it depends on a case by case. In this sample picture, you can see how the sun reflects on the wet grass that adds some nice details to the picture. I love this picture, even we can see some issues around the eyes due to lack of light (which is of course the result of shooting against the light).
Depth of field
Here we go again, my most beloved topic, depth of field. Make use of depth of field, as you can get awesome results. In this picture, Peanut is approaching me straight in direction of the camera being chased by Turbo. Shooting pretty wide open, Turbo is only being recognized as a silhouette. To be fair, I could have stopped down maybe one stop more to have some more detail on Turbo. The snow and with this, the white space acting kind of as negative space support the effects of the depth of field. The tricky thing here is, to have the sharpness right as playing with depth of field always means working with wide-open lenses and with this shallow depth of field.
Fast action
Fast action shots are always cool to take but require some training and therefore working with dogs is perfect to practice. The trickiest thing when it comes down to fast action shots is mainly to catch the right moment in good quality (sharpness, depth of field, etc.). I would recommend always first thinking about shutter speed. Moving animals require a fast shutter speed (depending on the size, speed, and shape of the target species). As a rule of thumb, I always try to shoot at least with 1/1600s. The f-stop on the other hand depends very much on the situation, let me explain this a bit. If I am shooting with lots of background items that could easily distract the autofocus, I stop down a few stops. I also stop down, if I am very close to the target as the closer you are the shallower the depth of field will be. In cases like the picture on the right, there is pretty much nothing that can lead to issues with focusing hence a fast f-stop will perfectly work. As said in the beginning, it's not that simple to shoot moving targets and therefore this requires a lot of practice and patience. Don't get frustrated.
WIDE-ANGLE
To be honest, I haven't done a lot of wide-angle shots but I would like to do more as they are quite fun. This picture shows Turbo chewing on his favorite toy and I have been lying just slightly in front of him. The wide-angle lens still covers the entire dog and part of the background. Be careful when using wide-angle lenses as converging vertical lines may result. What I should have paid attention to in this picture is the roof of the house on the left side of Turbo's head. That's another lesson I have learned, always double-check stuff that can distract your picture. The problem here was (I remember) that if I would have moved more towards my right (to hide the house roof behind Turbo's head), the trees would have "grown" out of his head. As already mentioned above, pictures on eye-level work very well and this is likely also true in this case. The paws add extra interest to the image so does the grass in the foreground. Think of taking this picture from above – the outcome would have been different in many ways and likely the picture would be way less nice than it's from the front.
Be funny
Dogs are funny. Well, I am not sure if this is true, but Turbo is funny. Having said that, try to capture funny moments. Dogs love toys and if you buy the "right" toys, you can make them part of your pictures. I bought these balls with teeth and Turbo did go crazy on them (just as a side note, the life span of a dog toy of Turbo is less than two days, he literary is capable to destroy any kind of toy-like any). Ok, so Turbo has been running around with his new toy and I was hoping for exactly the moment in the picture. So I had to be prepared and react fast because he was grabbing and dropping the ball over and over again. I have tried to take a few more shots like this but Turbo never has given me any similar opportunity anymore. So another lesson learned, be prepared as sometimes you will not get the opportunity to redo a picture.
Stock photos
If you are looking for animal stock photos I am sure you will find great images using the below links:

Shutterstock


Adobe Stock


Picfair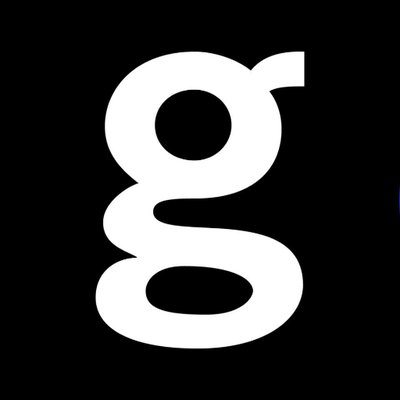 Getty (nonexclusive)


Alamy


EyeEm
I found the below page with lots of free high-quality photographs hence you may want to give it a go
Let me know your thoughts
I hope this article was helpful for you. I will keep going through my archive and keep sharing my thoughts. If there is anything you are looking for, please let me know and I try to find examples to discuss.
Love an protect wildlife
Animals are awesome and need our protection. Don't hurt, kill or eat animals. It's wrong.